Valhalla
This was an interior piece I did for Sagas of Midgard, and it's probably my favorite after the cover. It was a big deal that even though the game is Viking-themed, we included art that was inclusive of all genders and ethnicities, like the Moorish Viking here being carried to Valhalla.
Sagas of Midgard Cover
This project took up most of my 2018, and it was an absolute blast. Some good friends of mine made a tabletop RPG, and I was fortunate enough to be able to do this cover, as well as a significant chunk of the interior art.
The King in Yellow
I'm a huge fan of weird fiction, and when the opportunity came to contribute to a zine collection of monsters and mythical beings, I jumped at the chance to paint one of my favorites, the malevolent King in Yellow.
Frogman
Lt. Narumi Robeson, recently assigned to Charlie Platoon, SEAL Team 11, Naval Amphibious Base Innsmouth. Semper Ad Mare.
Tiir Downtown
Homeworld is still one of my favorite games, mostly because of it's impeccable art direction. Tiir, the capital of Kharak is only fleetingly glimpsed through the games, so I thought I would try my hand at a more up-close look.
Blown Op
Twelve missions completed without a hitch. The thirteenth was not.
Talib
Once, Talib was one of Zion's greatest Investigators. His career was long, and his exploits unprecedented. They have since taken their toll.
Innsmouth Naval Air Station
The Innsmouth Naval Air Station first opened in 1937, years after a disturbing incident in the town prompted the War Department to maintain a permanent presence in northeastern Massachusetts. Personnel stationed there have reported numerous odd occurrences involving the local population, but they are usually dismissed as rumor.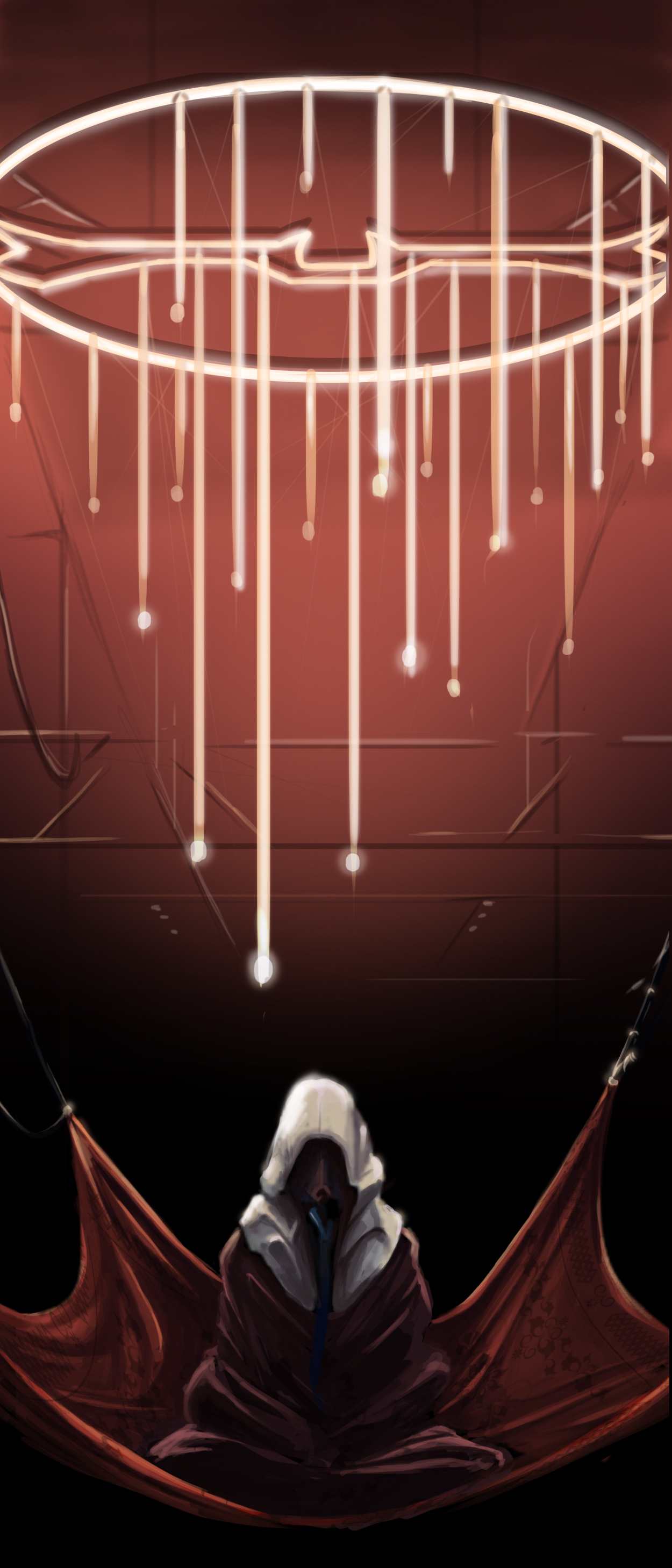 K'Had Sajuuk
I did a couple Homeworld master studies, and thought I would take a stab at a Homeworld painting of my own.
Painting This Made Me So Hungry
This was a painting I did for a collaborative zine with some friends at Floyd County. The theme was "Animals as Food"
With the inspiration of Giuseppe Arcimboldo, I have foisted this upon the Earth.
It made me so hungry.
SIR
This one is from a tabletop series I'm got commissiond on called V.H.S. This particular character is an FBI agent known people only dare call "Sir."